Welcome To Your New Outsourcing Partner
Image Remit®, a division of Cash Management Solutions, Inc.®, was chartered to provide a wide range of high-quality, image-based, outsourcing services. Offering wholesale/retail/wholetail lockbox, real-time online exception adjudication, non-financial batch processing, healthcare revenue cycle management solutions, and much more.
Image Remit® services are suitable for both end users as well as third-party service providers seeking to offer a sophisticated, state-of-the-art, private-label, lockbox product, without the large capital expenditures, staffing issues and management resources required to do so.
Lockbox service contracts provide a steady stream of revenue that is rarely affected by business cycles. Let our experience assist you in enhancing your lockbox services, or enable you to enter the industry with features and functionalities that could take years to develop on your own.
A Well Established Outsourcing Partner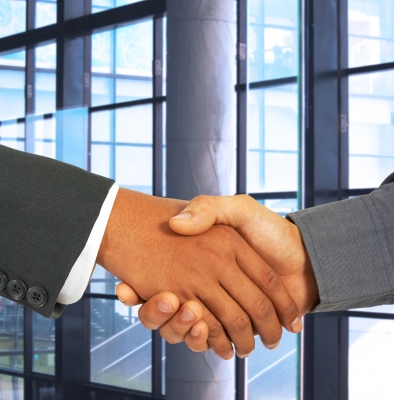 In 1999, image-based lockbox software innovator, Cash Management Solutions, Inc.® launched its outsourcing division, Image Remit®. Located in North Brunswick, New Jersey, the new company was chartered to provide financial institutions with high quality, image-based, private label lockbox services, without the large capital expenditures, staffing issues and facilities management typically required to do so.
New Jersey's Commerce Bank (now known as TD Bank) was among the first financial institutions to take advantage of Image Remit®'s private-label processing services. Since then Image Remit® has been offering superior 3rd-party and end-user remittance processing services to the financial, insurance, utilities, and other industries over a decade.
Outsourcing Where You Need It
With data-processing processing centers on the U.S eastern seaboard, Image Remit® required a solution to expand its outsoucing capabilities. This need led to the creation of Local Footprint Lockbox™, a technology-based product that offers opening and capturing of mail from your geographical location, with all other lockbox function completed in Image Remit's data-centers.
Local Footprint Lockbox
Image Remit's newest solution completes the advancement of the technologies from Cash Management Solutions core product offerings. This advanced technology provides a flexible, cost effective, national lockbox network that utilizes the combination of remote processing and Check-21 technologies to service any company with the vision of offering its customers the ability to do business in today's local/national/global marketplace.
Image Remit® invites your organization to partner with us today. Together, we have the ability to provide you and your clients with the feature-rich, high quality lockbox you require, the processing quality you expect, and the superior service you deserve.